WAX WORMS ( SWEET TREAT) (BACK IN STOCK)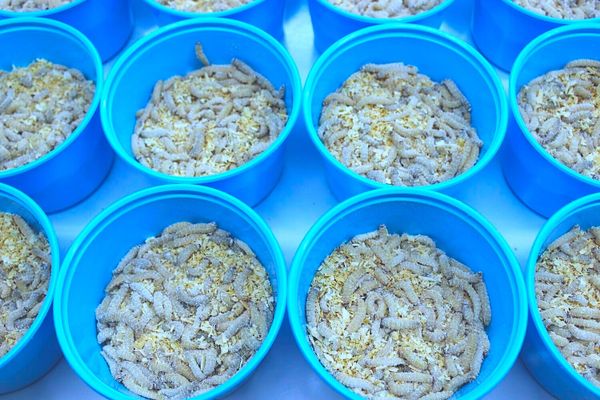 WAX WORMS ARE A HIGH IN FAT SWEET TREAT FOR YOUR PET.
THEY GO CRAZY OVER THESE PLUMP WORMS.
Waxworms are the larvae of the moth Galleria Mellonella............................
If keeping for over a few days place in a cool cellar 55-60 degree's is ideal . Wine coolers are good Refrigerators are too cold except in the door or butter tray area.
They will store for 1-2 weeks in a cool environment .