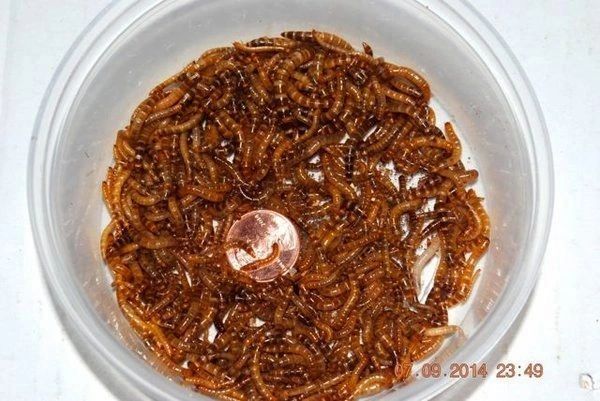 GROW OUT YOUR OWN SUPER WORMS TO YOUR OWN PREFERRED SIZE.
Kits comes with 1000 small superworms, 1 pound of bedding / food, and 1/2 pound of chow to speed things up.
Add bedding and 1/4 # of chow into a slick container approx.   12 x 16 x 4  L x W x H   min.  or more.
Add baby carrots each day they will eat in 24 hours.   
Keep at 78 -87 degree's  hotter the faster they grow.