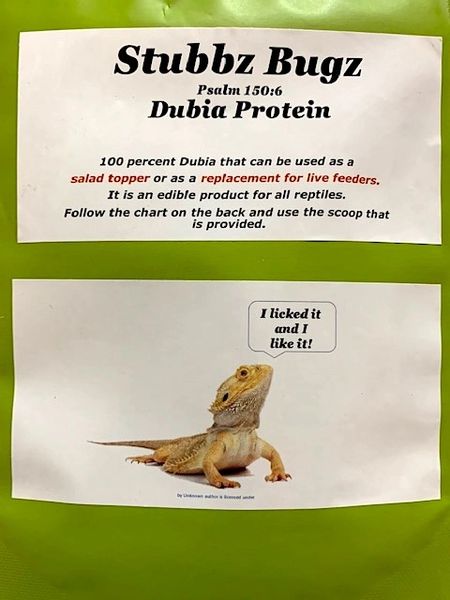 DUBIA PROTEIN POWDER
Freeze Dried 100% Dubia Powder .
Use as a salad topper or a supplement for added protein to your veggie offerings.
Don't like keeping around a lot of live feeders, this is your answer, just add to your veggies / salads for over 20% protein supplement.
Keep some on hand incase you run out of live feeders / shelf life is several months as long as kept sealed in provided resealable packet.
1/4 oz. Scoop shown is equivalent to 1 Medium/ Large Dubia over 115 helpings in one packet. Equal to 115-120 medium/large dubia in one packet.
Scoop included in each bag.
Example feeding chart listed on bag.