SUPER WORMS (SELECT SIZE)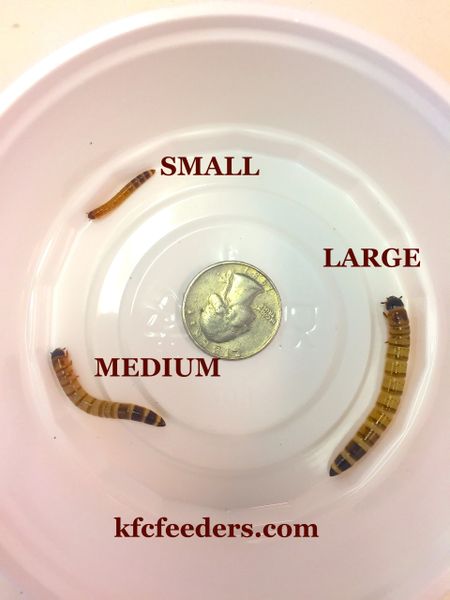 FARM RAISED SUPER WORMS . 
3 SIZES TO CHOOSE FROM. SEE PICTURE CHART FOR EXAMPLE OF SZES.  A QUARTER IS 1 INCH ACROSS IN DIAMETER.
SIZES RANGE BELOW
SMALLS 1/2-7/8 INCHES
MEDIUM  1.250 TO 1.750 INCHES
LARGE 2 INCH AND UP
EMAIL kfcfeeders@att.net for  larger purchases.