SMALL 1/2 TO 1 INCH SUPER WORMS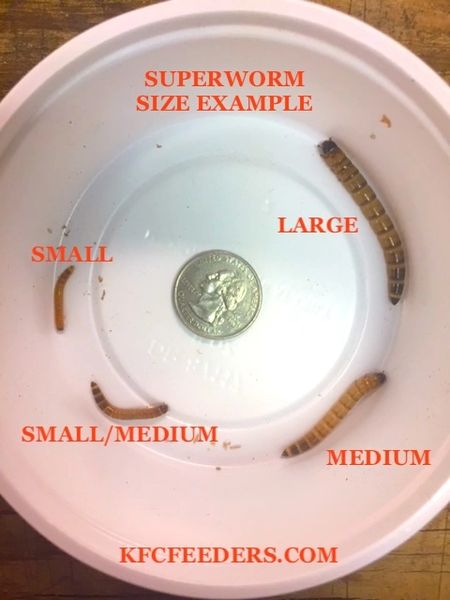 Perfect for big baby and juvenile bearded dragons along with all gecko species. Soft shelled so no impaction issues here. Fatten up the slow starters with these fresh well fed supers. We fed these on our special blend chow so they are gut loaded at shipping.
THESE RANGE FROM 1/2 TO 1 INCH IN SIZE
EMAIL kfcfeeders@att.net for  larger purchases.