ROACH/ CRICKET ENCLOSURE AND REPTILE CAGE VENTS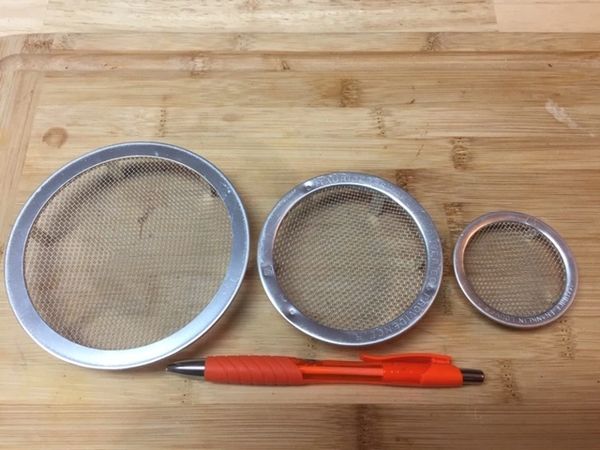 Quick install vents with tabs to secure in place.  Use these to vent your Roach / Cricket enclosures to ensure correct heat and humidity.
Also awesome vent for Gecko species enclosures that require spraying for correct humidity.  Just install in the front window and spray through the vent without opening the enclosure and disturbing your breeders.
No more glueing screens over cut holes....  more professional looking and clean cages and enclosures.
Installation  /   Use a standard sized drill hole saw to cut where needed, then just put in place and bend the tabs back to hold permanently in place .
Hole saw kits that come with all sizes are at Harbor Freight tools (Cheap) but good enough for plastic and wood !!!!!
2 inch round for front vent / horizontal air movement and for spraying through small shallow depth cages.
3 inch for spreading around sides to allow more airflow horizontally.
4 inch  for the Vertical air movement escape in the tops of your bins / cages.