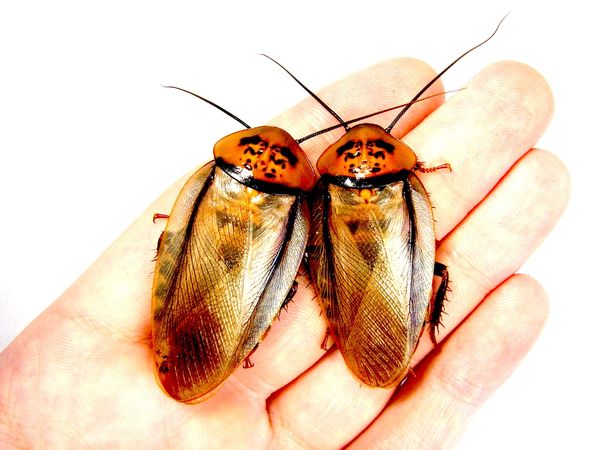 THESE ARE ADULTS THAT HAS JUST WENT THRU THIER LAST IN-STAR AND WILL BE SEXUALLY MATURE.
This species are born smaller than the Dubia but grow to 1.5 times the weight as an adult.
Babies are delivered live and clutches are from 20-30 nymphs 
Same husbandry as dubia but with a little higher humidity range around 60%
THESE ARE NON CLIMBERS THEY DO GREAT IN A SLICK PLASTIC TUB.
SOME CUSTOMERS KEEP THIS INTERESTING SPECIES AS PETS AS WELL.