ORANGE HEAD STARTER COLONY # 1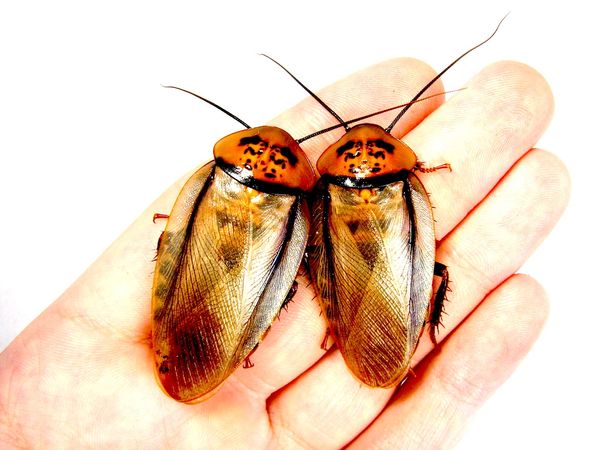 Everything you will need to get you started raising your own orange head nymphs.  Just add slick plastic tub or glass aquarium and your good to go.  
Recommend at least 1 square foot of floor space with adequate climbs.. minimum per 25 adult pairs.
Kit includes the following items.
30 Adult Females of Orange head 
12  Adult Males
4 Egg Flats for Climbing and mating ritual platforms.
1 Pound Roach chow dry.
1 Ounce Water Crystals ( makes 1 gallon wet )