NATURE ZONE TOTAL BITES INSECT GUT LOAD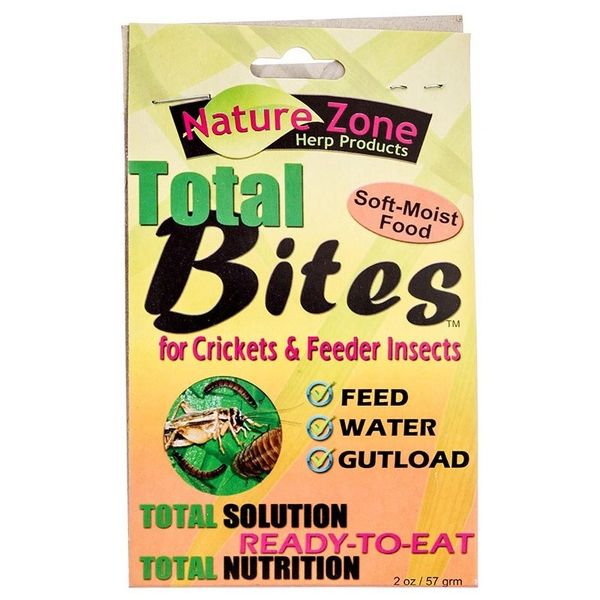 ENERGIZE AND GUT LOAD YOUR INSECTS PRIOR TO FEEDING THEM TO YOUR HERPS TO PASS ON THAT EXTRA PROTEIN, MINERAL, AND VITAMIN KICK.  
PLACE INSECTS TO FEED IN SMALL DELI CUP OR TUB PLACE SMALL AMOUNT OF TOTAL BITES IN SAME CUP/CONTAINER AND WATCH THEM GO AFTER THE GUT LOAD. 
PASS THE GOOD STUFF ON TO YOUR REPTILES !!