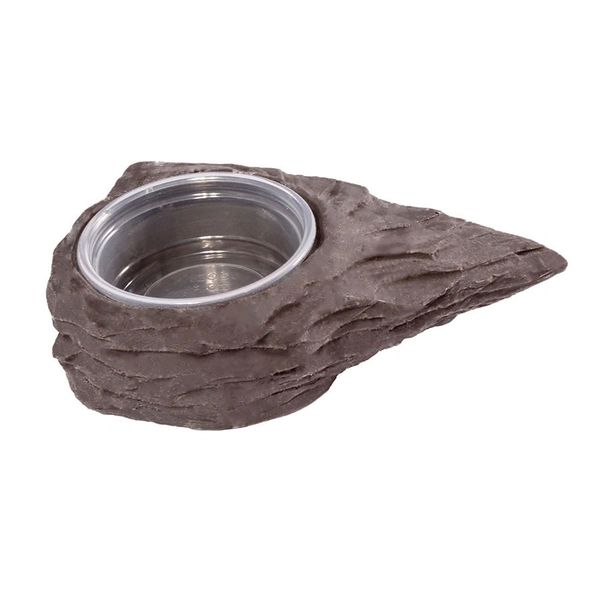 Ideal for small to medium sized geckos.

Easy to install.  Built in magnet attracts to the provided external magnet on the outside of the tank.

Patent Pending single set magnet design.  

Size: 3.5" x 3" x 1"

Fits .5 oz disposable cup for gecko food or water. (even though they are disposable, might as well recycle them).

Color may vary.  Light grey to charcoal.