LARGE RED RUNNERS AKA TURKISTAN ROACH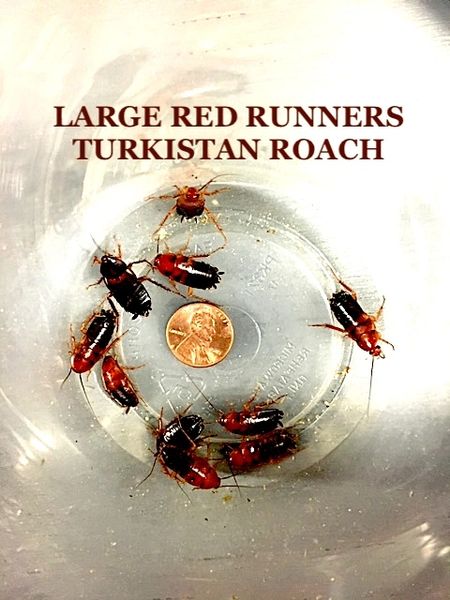 Red Runners, Rusty Reds, AKA Turkistan Roaches.  Are a active species for those Geckos and Dragons looking for a active feeder and fun to chase.
Very high protein and economical Cricket replacement with no hard exoskeleton like the common cricket.
No impaction issues with these guys like the Brown House Crickets .
LARGE are approx .175 TO .290 grams per nymph 3/8-3/4 INCH     (READY TO BREED SOON)
We give a over count for undersized sneaky ones that stick to our sorters :-)