ESCAPE PROOF FEEDER BOWLS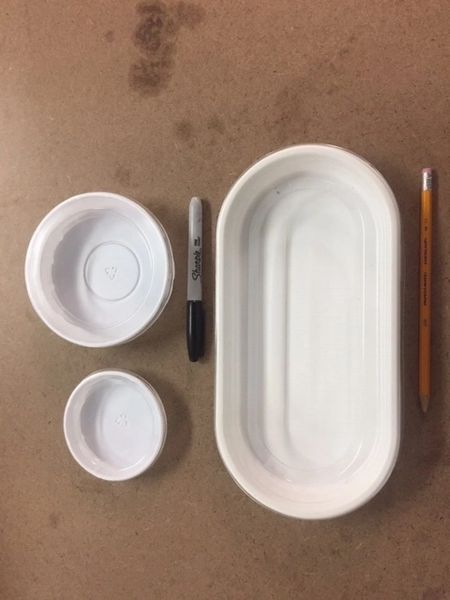 THESE BOWLS ARE EASY TO CLEAN AND DESIGNED TO KEEP LIVE FEEDERS SUCH AS  SUPER WORMS AND DUBIA ROACHES FROM ESCAPING.  ALLOWING FOR YOU PETS TO EAT A THEIR LESURE .
ESCAPE PROOF DESIGN ON LID / RIM BUT ALLOWING YUOR PETS ACCESS AS WELL AS YOU.
3 SIZES
SMALL  --- RECOMMENDED FOR SMALL-MEDIUM SUPER WORMS, MEALWORMS, CALCI GRUBS AND SMALL DUBIA FOR 1 PET.
LARGE---- RECOMMENDED FOR SMALL-LARGE SUPER WORMS, MEALWORMS, CALACI GRUBS AND SMALL- MEDIUM DUBIA FOR 1-3 PETS.
GIANT-----  RECOMMENDED FOR A LARGE REPTILE OR A GROUP FEEDER BOWL WITH MULTIPLE REPTILES. THIS BOWL WILL HOLD A FEW DAYS WORTH OF FEEDERS FOR 1-2 REPTILES OR FEED UP TO 6 JUVENILE BEARDED DRAGONS AT ONE TIME.
SMALL-LARGE DUBIA, ALL SUPER WORMS SIZES, MEALWORMS FOR DAYS. CAN USE FOR CHOPPED GREENS AS WELL.