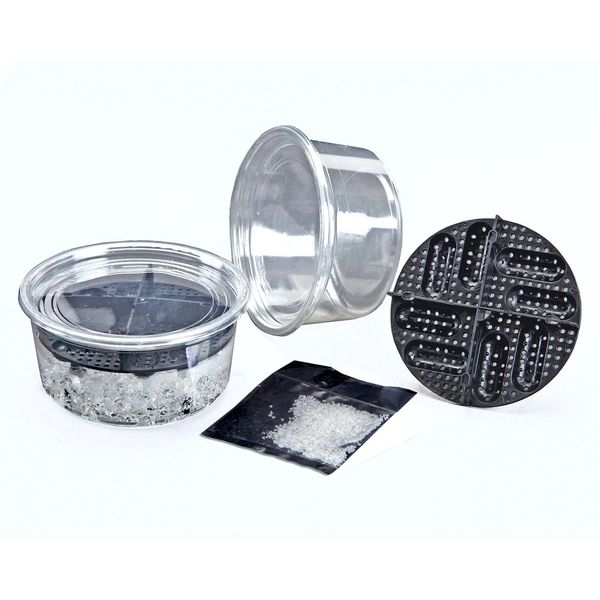 8 EGG HATCHING SYSTEM KIT INCLUDES;
1 Stand off egg tray ( holds 8 eggs above the humid polymer substrate )  Bearded Dragons, All Gecko Species do well in this system .
12 oz Deli cup and lids for stand off to fit down in.
Blank Deli lid   ( punch min 2 ea. 1/8th inch  holes as needed for air exchange and hold humidity )
Polymer crystals for hydration  below the standoff.   ( packed in deli cup just add water to the level of 1/2 inch below the standoff ).