DUBIA BY THE POUND OF LARGE TO ADULT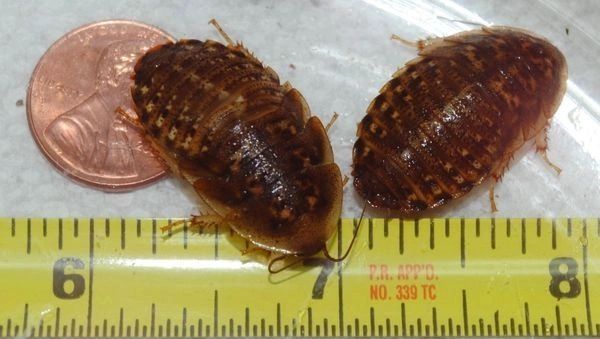 1 POUND OF LARGE, EXTRA LARGE  SUB AND ADULT SIZE MIXED BATCH . MIXED NYMPHS (SOLD BY WEIGHT) 1 POUND...........................
BIG SAVINGS BY WEIGHT PURCHASE VS INDIVIDUAL PRODUCT LISTINGS
IT'S NOT THE NUMBER OF BUGS YOUR PET EATS THAT MATTER, ITS THE GRAMS (WEIGHT) THAT GO INTO THIER TUMMY.
WE INCLUDE EXTRA WEIGHT TO COMPENSATE FOR SHIPPING ISSUES THAT SOMETIMES ARISE.