1/4 POUND LARGE AND EXTRA LARGE DUBIA 3/4 TO 1 3/4 INCHES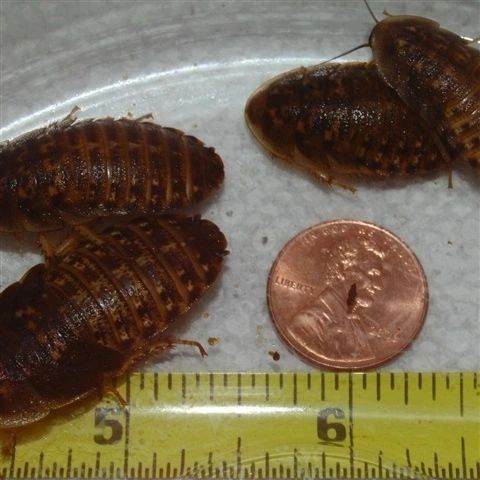 Contains 1/4 Pound of Mixed Dubia
These are both Male and Females picked at random. We DO NOT pull out females it will be a mix of both.  
These will be 3/4" to 1 1/2 inch nymphs 1/4 pound (4 oz ) RANDOMLY MIXED
THIS WILL HAVE A PROPORTIONAL AMOUNT OF LARGE AND EXTRA LARGE.
AWESOME RATIO FOR COLONY STARTER. 
(SOLD BY WEIGHT ONLY-- SIZE AND 

COUNT VARIES

)
57 G Large  Approx. 90-100 
57 G XL  Approx. 70-85